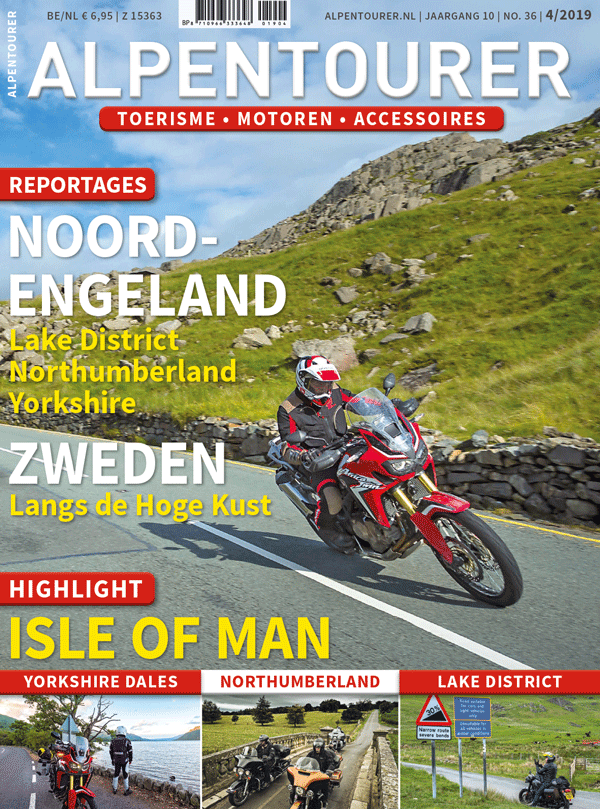 ALPENTOURER 4/2019 – het noorden van Engeland mogen we gerust een onderschat gebied noemen. Juist daarom nemen we je mee naar het spannende Northumberland, dat in fraai contrast tot de ruige Yorkshire Dales staat. Om maar te zwijgen van het romantische Lake District … PLUS: geheimtip 'Hoge Kust' in Zweden; motor-mekka Isle of Man.
We presenteren ook: rijtest Suzuki V-Strom 1000 XT.
Dat allemaal en nog meer op pagina's, die aanstekelijk werken om op de motor te stappen en te gaan rijden in heel Europa!
PRINT UITGAVE KOPEN
DIGITAAL DOWNLOADEN
---
INHOUD 4/2019
YORKSHIRE – Het hart van Noord-Engeland
LAKE DISTRICT – Voor romantici
NORTHUMBERLAND – De top van Engeland
ZWEDEN – Langs de Hoge Kust
EXTRA-TIP – Motor-mekka Isle of Man
RIJTEST – Suzuki V-Strom 1000 XT
ACCESSOIRES – Een alleskunner: Sena 10C Pro
KLEDING – Waterdichte membranen houden langer droog
---
ALPENTOURER abonneren? Dat kan hier wel!