GPS 4/2015: Oostenrijk | Zwitserland | Duitsland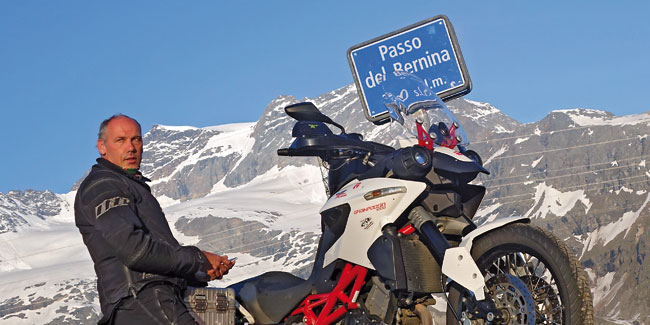 De beschikbare gps-gegevens van ALPENTOURER BENELUX 4/2015: In Zwitserland nemen we je mee op reis over de mooiste alpenpassen langs de "Grand Tour of Switzerland", een nieuwe Zwitserse themaroute. Oostenrijk is ook een fantastische bestemming – bij voorbeeld Hohe Tauern en Karinthië. En Nederrijn, Odenwald en Beierse Woud zijn geweldige tips voor een weekend in Duitsland. Toerreportages, die aanstekelijk werken om op de motor te stappen en te gaan rijden in heel Europa!
PRINT UITGAVE KOPEN
DIGITAAL DOWNLOADEN
Download gps compleet
---
Oostenrijk – Karinthië
Drie landen in één dag, dat is in de Alpen prima te doen. Karinthië heeft bochtenfans en passenridders veel asfalt te bieden, en van hieruit bezoek je gemakkelijk Italië en de Julische Alpen in Slovenië…
Download gps
---
Oostenrijk – Hohe Tauern
Zelfs voor recidivisten is het Oostenrijkse Tauerngebergte telkens een fascinerende belevenis. En sinds een paar jaar is het gebied één zomerweekend lang helemaal oranje gekleurd…
Download gps
---
Duitsland – Nederrijn
De Nederrijn is zo plat als een dubbeltje, maar verre van eentonig. Als je de rechte wegen weet te vermijden, ontdek je de leukste plekjes in deze Duitse streek op een steenworp afstand van de Nederlandse grens…
Download gps
---
Duitsland – Odenwald
Op twee wielen op reis in het Odenwald-gebergte in Midden-Duitsland. Het wordt een romantische reis met ridders, reuzen en Romeinen, tot zelfs een onoverwinnelijke drakendoder en het dwergenvolk van het Nibelungenlied…
Download gps
---
Duitsland – Beierse Woud
In het nationaal park Bayerischer Wald-Böhmer Wald in Beieren en Tsjechië kun je toeren in een gebied dat zijn oorspronkelijke karakter grotendeels heeft bewaard…
Download gps
---
Zwitserland – "Grand Tour of Switzerland"
Nomen est omen: op een Moto Morini Granpasso over de mooiste alpenpassen van Zwitserland. Het wordt een reis met hoogte- en dieptepunten, en dat niet alleen geografisch gezien…
Download gps
---
ALPENTOURER
abonneren? Zeker: slechts € 22 voor 4 uitgaves. Klik hier!
ALPENTOURER jaarabo
---