Afsluitbare toolbox voor adventurebikes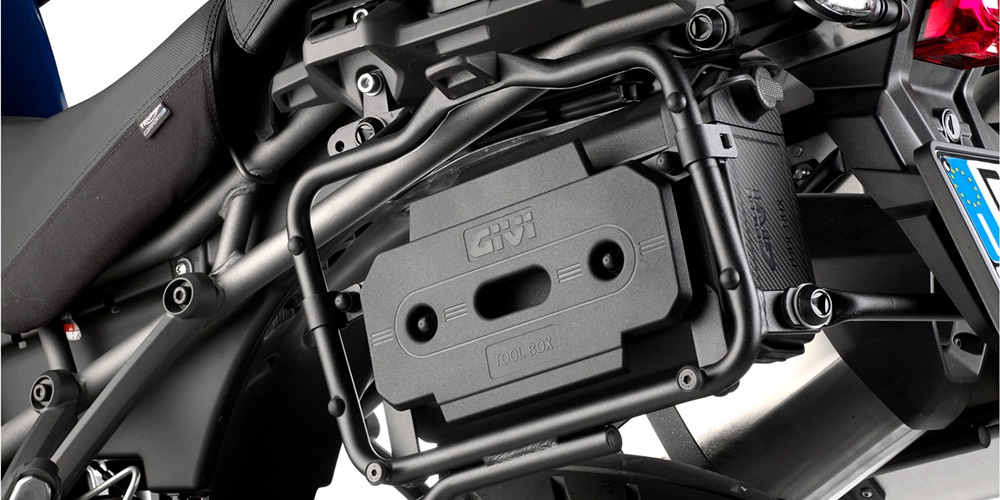 Wie zijn motor van een GIVI-kofferset of valbeugel heeft voorzien, kan vanaf nu op bijna alle actuele adventuremotoren ook een waterdichte en afsluitbare toolbox monteren. De GIVI Tool-Box S250 is zodanig geïntegreerd in de kofferdrager dat hij vanaf de achterzijde uitneembaar is. Als houder dient een universeel inzetstuk of een houder die is aangepast aan de motor in kwestie. Meer daarover vind je in een pdf-overzicht van GIVI.
De gereedschapsbox kost 75 euro en is 26 centimeter lang, 9 centimeter diep en 17 centimeter hoog. Als sluiting kun je voor een slot kiezen dat ook voor de koffers wordt gebruikt en middels een stofkap wordt beschermd tegen vuil. Van binnen is de toolbox middels een scheidingswandje in twee delen verdeeld. Hij is groot genoeg om een flinke hoeveelheid werktuig mee op reis te nemen.
Als je het scheidingswandje weglaat en alleen de hoognodige gereedschappen meeneemt, kun je er ook nog de in veel Europese landen verplichte EHBO-set of een bandenreparatieset in kwijt.