Handschoenen verplicht in Frankrijk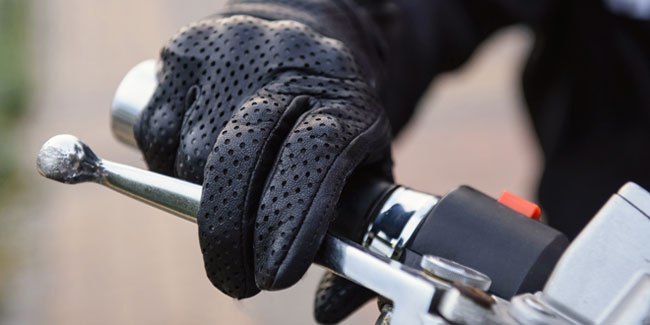 De Franse verkeersbureaucraten hadden kennelijk even niets om handen, en hebben daarom maar een nieuwe maatregel verzonnen. Dat lijkt de enige verklaring van de nieuwste verplichting die ze berijders en berijdsters van gemotoriseerde tweewielers hebben opgelegd. Na het fiasco van de reflecterende hesjes en de blamage van de alcoholtesters – beide maatregelen werden kort na de invoering alweer ingetrokken – moeten motorrijders nu verplicht handschoenen dragen.
Die maatregel geldt vanaf 20 november 2016 voor zowel de berijder als de duopassagier van elke gemotoriseerde tweewieler, van een snorfiets tot een supersportmotor. Ook moeten de handschoenen voorzien zijn van een label met CE-keurmerk. Wie met blote handen of zonder EU-goedgekeurde handschoenen onderweg is, kan op een boete van 68 euro – per persoon! – rekenen als hij door een overijverige diender wordt betrapt. Wie meteen de portemonnee trekt of binnen 15 dagen betaalt, komt weg met 45 euro per persoon.
Hoewel wij er zelf voortdurend op wijzen dat een motorrijder pas in het zadel moet springen als hij goede beschermende kleding draagt, vinden wij zulke verplichtingen complete onzin. Goede voorlichting over de gevolgen van onbeschermd rijden is veel zinvoller.
Een motorrijder moet zich verstandig kleden omdat zijn veiligheid en gezondheid hem aan het hart gaan, niet omdat een of andere ambtenaar hem dat oplegt. Een heldergekleurde en goed zichtbare motorcombi, goede helm, laarzen en handschoenen moeten tot de standaarduitrusting van iedere biker behoren.
Als we allemaal ons verstand gebruiken en goed beschermd de weg op gaan, dan blijven ons verdere wettelijke regelingen in de toekomst misschien bespaard.