IXS Spirit of '79 Clarice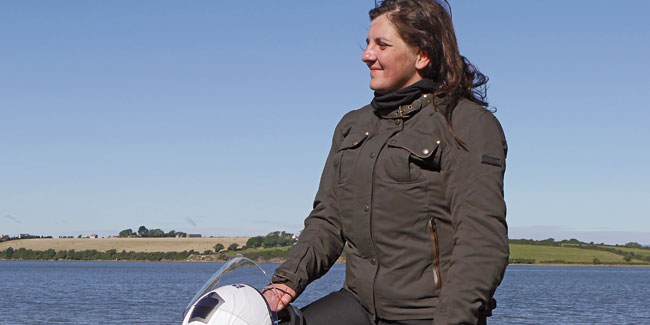 En deel van onze verkenningstocht door Ierland en Groot-Brittannië hebben we afgelegd op retrobikes. En daar hoort natuurlijk een retro motorkloffie bij: het nieuwe damesjack Clarice uit de IXS Vintage-lijn Spirit of '79 bijvoorbeeld. Het jack was in 2012 al te zien op motorbeurzen en precies aan het begin van het nieuwe seizoen konden we over een testexemplaar beschikken. Mooi op tijd voor onze toertocht door hét slechtweerland bij uitstek, het Verenigd Koninkrijk.
Onze eerste indruk: het antiekbruine jack ziet er zo goed uit dat je het zo in het dagelijks leven zou dragen met een jeans en pumps eronder. De buitenste laag is een mix van polyamide en polyester en zou je zomaar verwarren met echt rundleer. Het grote voordeel is dat het veel lichter is dan leer. De snit is bijzonder vrouwelijk, in de beste zin des woords. Het jack sluit mooi aan op het lichaam zonder het in te snoeren en is relatief kort.
Niergordel verplicht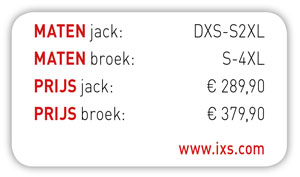 Helaas voorziet de Spirit of '79-lijn niet in een bijpassende broek die met een rits aan het jack kan worden vastgemaakt. Dat zie je trouwens nooit bij 'old school' jacks. Voor langere toertochten ben je dus aangewezen op een brede niergordel.
Esthetisch combineert het Clarice-jack volgens ons het beste met speciale motorjeans. De fabrikant biedt echter ook prima alternatieven, zoals de unisex Hamilton-broek. Deze broek heeft niet alleen een Gore-Tex membraan maar ook leren patches op de knieën. Da's wel zo veilig en bovendien een leuke eyecatcher.
Terug naar het jack: hoe zit 't met de bescherming? Ook hier weet IXS ons te overtuigen. Het jack wordt standaard geleverd met een volwaardige, CE-gecertificeerde rugprotector en elleboogbeschermers. Dat is zeldzaam in deze prijsklasse! En dan willen we graag nog even van de gelegenheid gebruikmaken om een hardnekkig misverstand uit de wereld te helpen: nee, het regent niet altijd aan de overkant van de Noordzee, en ijs- en ijskoud is het er ook nooit echt.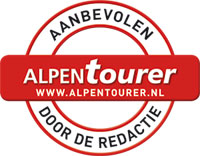 In deze weersomstandigheden heeft Clarice zich kranig geweerd. Het losse thermo-binnenjack is maar één keer uit de koffer geweest, want zonder was het jack ook warm genoeg.
Het soltoTEX Z-Liner membraan hield perfect stand tegen de regen, die nooit langer dan een uur aan een stuk aanhield. Geen druppel sijpelde erdoor. Fijne verrassing: zelfs de niet als waterdicht aangemerkte buitenzakken lieten nauwelijks vocht door.
Conclusie: chic, veilig, warm en droog. Stukken beter dan je in deze prijsklasse mag verwachten! Meer kleding en een verslag over de functie van textiel kleding vind je in ALPENTOURER 2/2014.
KOPEN