Open huis: kijk binnen bij Moto Guzzi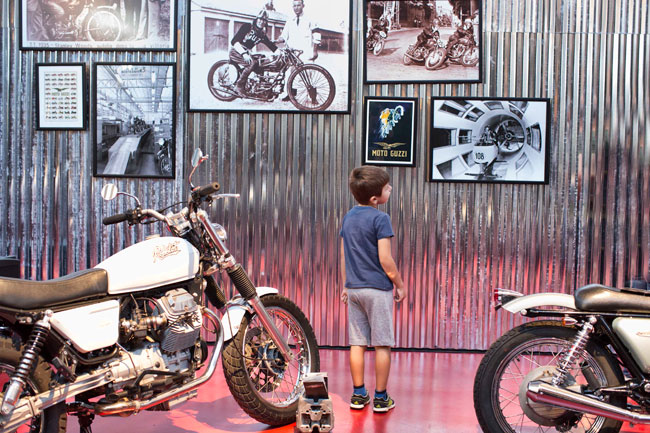 Het hoofdkwartier van Moto Guzzi in Mandello del Lario aan het Meer van Como wordt half september een weekend lang dé ontmoetingsplaats van fans van het Italiaanse merk. Van 11 tot 13 september zijn alle klanten en fans welkom om de fabriek te bezichtigen en is ook het museum geopend, dat op zichzelf al een reis waard is. Het feest begint vrijdag om 15 uur en duurt tot zondag om 18 uur. Er zijn allerlei mogelijkheden om een kijkje achter de schermen van de traditierijke Italiaanse motorenbouwer te nemen.
Je kunt bijvoorbeeld een rondleiding met gids door de fabriek volgen, en natuurlijk het Moto Guzzi museum bezoeken. Ook de historische windtunnel, die door Moto Guzzi als allereerste motorfabrikant in gebruik is genomen, is open voor bezoekers. En de afdeling waar de aandrijfunits worden gebouwd en voor het eerst tot leven worden gewekt, kan eveneens worden bezocht.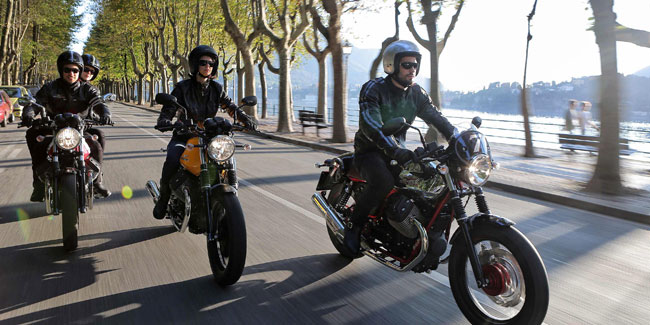 Een ander highlight zijn de testritten op alle actuele modellen, zoals de Moto Guzzi V7 of de 1400 California. Natuurlijk staan ook de twee nieuwelingen Eldorado en Audace klaar voor een proefrit. Wie op zijn eigen Guzzi naar Mandello reist, kan zijn machine zelfs technisch laten nakijken door een van de fabrieksmonteurs.
Naar verwachting zullen er heel wat pronkjuwelen aanwezig zijn in Mandello. En al sinds jaar en dag vinden er levendige gesprekken tussen de trotse Guzzi-bezitters plaats. Of iemand nu op een gloednieuwe California arriveert of op een begerenswaardige Falcone: Het is typisch voor de Guzzi-legende dat iedereen zich met passie lid van deze grote Italiaanse motorfamilie voelt.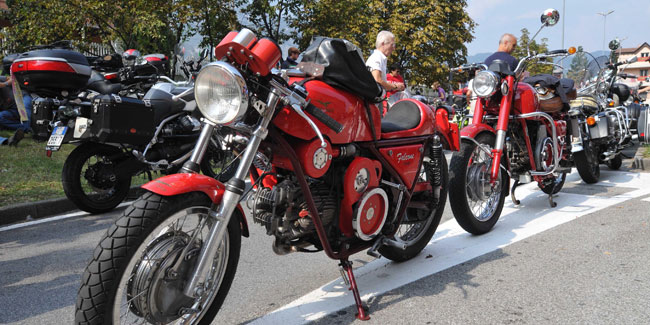 De streek rond het Meer van Como met zijn vele prachtige bergwegen is vooral aan het begin van de herfst een aanlokkelijke reisbestemming. De drukte van het hoogseizoen is voorbij, de gezinnen zijn weer naar huis en de rust is teruggekeerd. De ideale omstandigheden voor een paar mooie dagtochten langs en boven het meer…