Licht alternatief voor harde koffers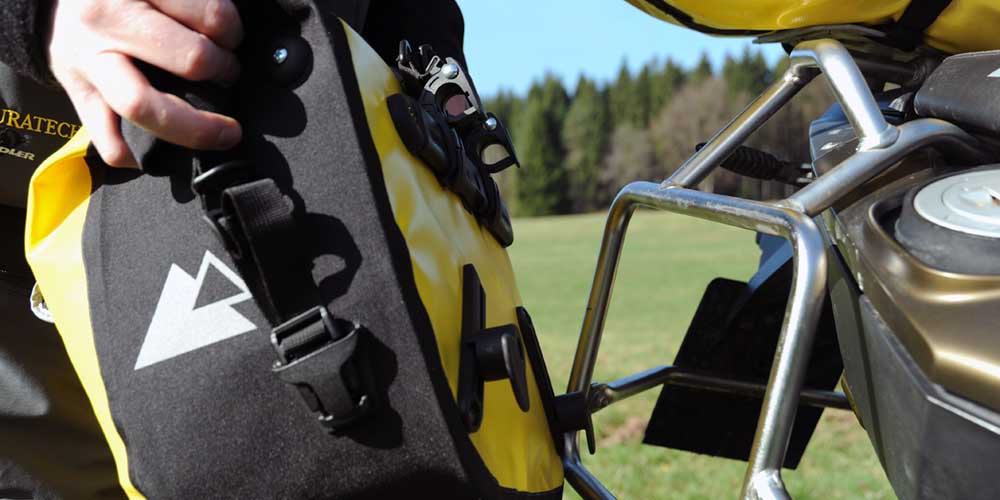 Snel gemonteerd, snel verwijderd en precies groot genoeg: met de ENDURANCE Click zijkoffers introduceert Touratech een lichte en waterdichte serie zachte koffers die aan bijna alle bestaande kofferdragers kunnen worden bevestigd.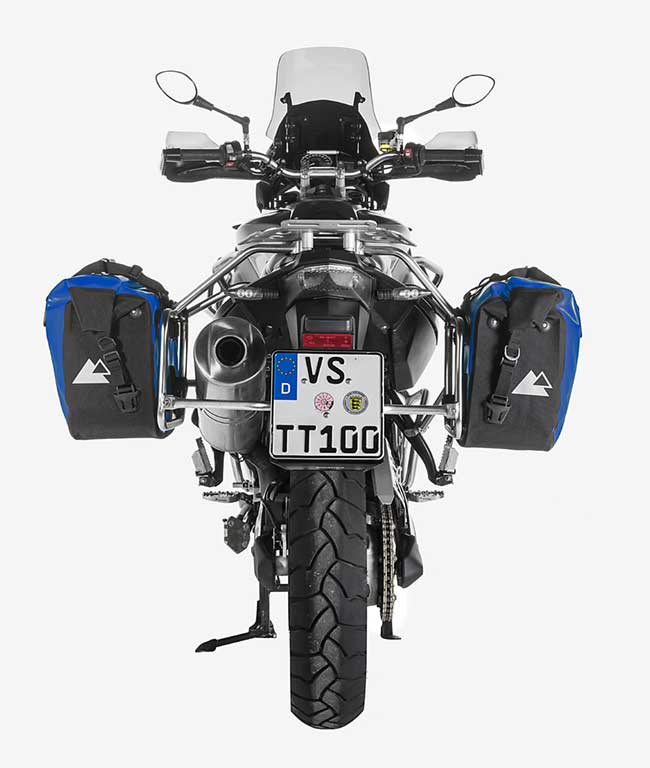 De zijkoffer is een solide en toch betaalbaar alternatief voor conventionele koffersystemen. Hij is lichter dan welke kunststof zijkoffer dan ook, maar desondanks robuust genoeg om een valpartij te overleven. Bovendien is hij volkomen waterdicht.
De bevestiging klikt automatisch vast en daardoor is hij gemakkelijk te monteren. Hij past op elke drager met een buisdiameter van 18 mm. Een andere maat is echter geen probleem. Met een als optie verkrijgbare set kan de nieuwe tas op de bestaande drager worden gemonteerd.
Tijdens de rit is de koffer dankzij het innovatieve bevestigingssysteem vast met de drager verbonden. Hij wordt gemakkelijk ontgrendeld door aan de handgreep te trekken en wordt van de motor verwijderd zonder dat een riem moet worden losgemaakt.
Net als alle andere Touratech waterproof producten is de koffer vervaardigd uit slijtvast en waterdicht materiaal. Hij ziet er ook nog eens goed uit. Of je nu offroad onderweg bent of naar je werk rijdt: de praktische rolsluiting van de tas beschermt de inhoud tegen water, stof en vuil.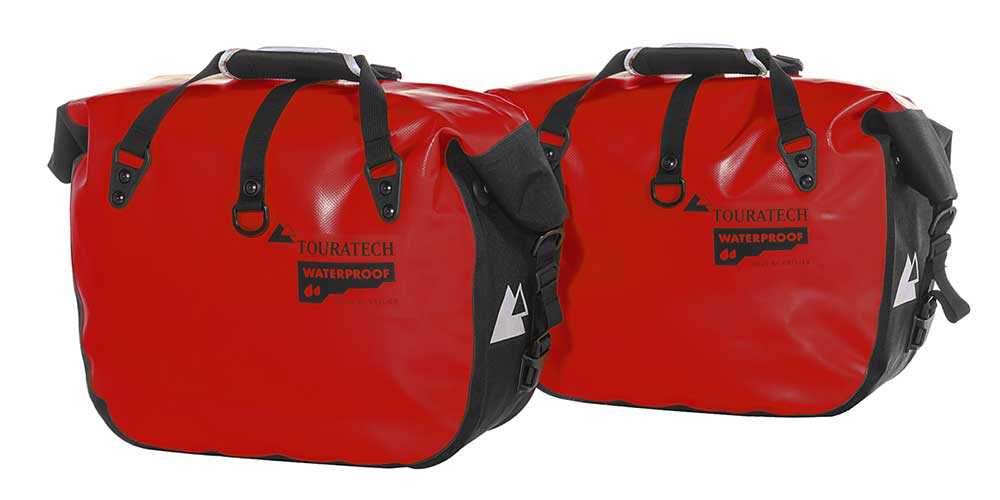 De ENDURANCE Click zijkoffers zijn verkrijgbaar in vijf verschillende kleuren: zwart, blauw, geel, oranje en zelfs ALPENTOURER-rood. Ze kosten €249,90 per paar. Wie nog meer ruimte nodig heeft, kan de koffers naar wens combineren met een Adventure Rack-Pack. Die zijn verkrijgbaar in meerdere kleuren met een inhoud van 31 tot 89 liter.