Kawasaki Z800 als Performance Edition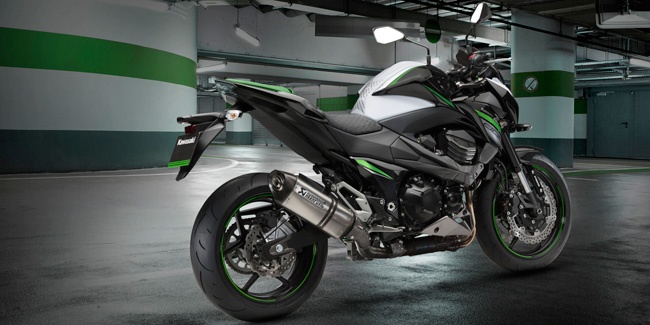 De Kawasaki Z800 is de meest gewilde motor in zijn klasse. Dankzij een modern design, perfecte stuureigenschappen plus een krachtig koppel bij elk toerental. Voor 2016 is de Z800 niet alleen verkrijgbaar in twee nieuwe kleuren, maar wordt dit model ook nog eens standaard geleverd als complete "Performance Edition"!
De Z800 Performance Edition is standaard voorzien van een smoke windscreen, een Z-tankpad een exclusieve Akrapovič uitlaat naar keuze in Carbon of Titanium. Naast een fraaie donkere sound en een fantastische look zorgt de hoogwaardige Akrapovič uitlaat voor circa 4pk extra topvermogen, 5,4 Nm extra koppel en een gewichtsbesparing van maar liefst 5kg. Het 2016 model staat nu in de showroom vanaf € 9.699.
De Z800 Performance Edition kunt je nu zelf ontdekken bij de Kawasaki dealer of tijdens MOTORbeurs Utrecht (18 t/m 21 februari).
Meer informatie