Nieuwe autotrein tussen Düsseldorf en Verona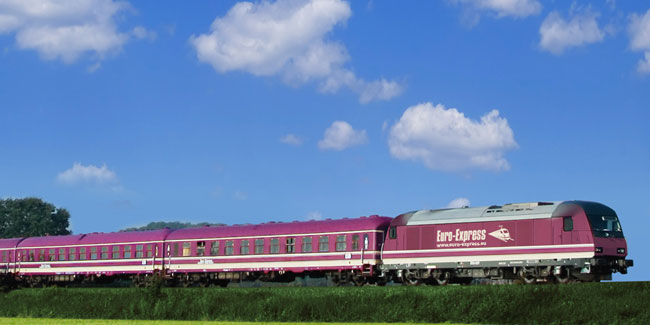 Begin 2015 viel helaas het doek voor de Autoslaaptrein uit Delft, maar gelukkig start het Duitse bedrijf Euro Express Sonderzüge GmbH & Co. KG in 2016 samen met een Nederlandse partner met een nieuwe autotrein tussen Düsseldorf en Verona. In de zomer van 2015 heeft die nieuwe trein al negen maal met succes proefgedraaid op dit traject. In het zomerseizoen 2016 gaat hij volgens planning zestien maal rijden vanaf Düsseldorf, dat op zo'n twee uur rijden van Utrecht ligt.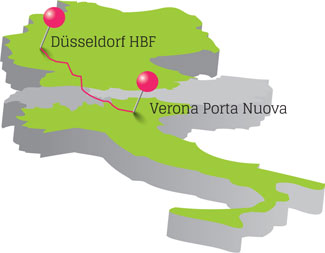 De nieuwe autotrein rijdt op 20 mei 2016 voor het eerst en op 23 september 2016 voor het laatst. Hij vertrekt op vrijdag om 18.30 uur uit Düsseldorf en arriveert op zaterdagochtend om 9.45 uur in Verona. De terugreis start op zaterdag om 17 uur in Verona en de aankomst in Düsseldorf is zondagochtend om 7.20 uur.
Het vervoer van een motor start bij 99 euro voor een enkele reis, en hetzelfde vanafbedrag betaal je per persoon per traject. Een compleet slaapcompartiment voor maximaal vijf personen kost vanaf 319 euro, een slaapcompartiment voor maximaal drie personen kost vanaf 299 euro. In alle reisklassen is het ontbijt in de coupé inbegrepen.
Een motor mag maximaal 150 centimeter hoog zijn. Het laden start twee uur voor vertrek en je kunt tot uiterlijk 45 minuten voor vertrek inchecken.
Naast de autowagons bestaat de trein uit een of twee slaapwagons, vijf ligwagons en een restaurantwagon. In het restaurant aan boord staan volgens plan vier verschillende driegangenmenu's op de kaart.
De nieuwe autoslaaptrein van Euro-Express biedt motorrijders uit Nederland en Vlaanderen eindelijk weer een alternatief voor de lange en saaie reis over de snelweg naar Italië. De bestemming Verona is een goed vertrekpunt voor toertochten naar Zuid-Tirol, Trentino, het Gardameer of verder weg in Italië, zoals bijvoorbeeld Toscane. We hopen dat veel vakantiebikers gebruik zullen maken van de nieuwe autoslaaptrein, zodat hij een duurzame toekomst tegemoet gaat en het aantal bestemmingen misschien zelfs wordt uitgebreid.
Boek op treinreiswinkel