Praktijktip: Hoe maak je je motorhelm, inclusief vizier schoon?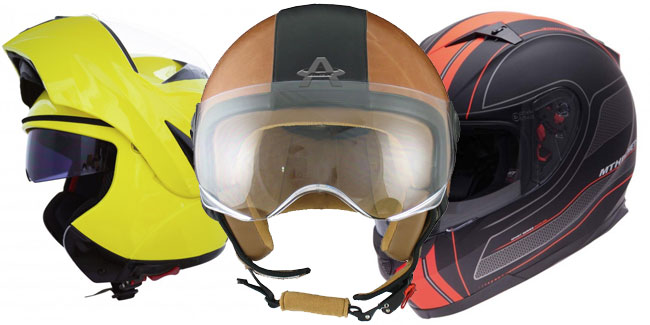 Als je motor rijdt, is een helm een zeer belangrijke aanschaf, je veiligheid en rijcomfort hangen er namelijk voor een groot deel vanaf. Maar zoals een helm over jouw veiligheid waakt, heeft ook je helm af en toe goed onderhoud nodig. In dit artikel zullen we kort en bondig uitleggen hoe je je motorhelm , inclusief vizier, zo goed mogelijk schoon houdt.
De Helm
Zoals je niet bezuinigd op een goed motorslot, zou je ook bij het uitzoeken van een helm voor goede kwaliteit moeten gaan. Een degelijke helm is vaak ook makkelijk te reinigen. De binnenkant (de pads) van de helm, kun je in de meeste gevallen eenvoudig loshalen, om deze vervolgens goed te kunnen reinigen.
Het Vizier
Het schoonmaken van het vizier van je helm is belangrijk, want je zicht mag op de weg uiteraard niet belemmerd worden door smeer of vuil. Maak het vizier schoon met een natte doek, en eventueel wat afwasmiddel. Wrijf het vizier vervolgens in met een harde autowas. Om te zorgen dat de binnenkant van je vizier niet beslaat, is het verstandig anti-condensdoekjes te kopen. Een ander goed middel is scheerschuim: smeer het gehele vizier dun in, laat het drogen en wrijf uit met een katoenen doek. Je zult hier twee of drie weken profijt van hebben, en dan moet je hetzelfde proces weer opnieuw herhalen!
Is jouw helm toe aan vervanging? Neem een kijkje bij een motorhelm van Helmonline. De voordelen: vóór 23.00u besteld = volgende dag in huis & alle helmen zijn ECE gekeurd!