Jubileum 25e Toeterrit Veendam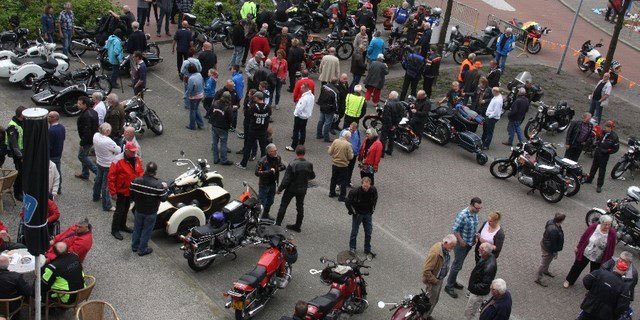 De Toeterrit Veendam is een toertocht voor klassieke motorfietsen die vóór 1976 zijn toegelaten en werd altijd gereden op Koninginnedag. De Toeterrit wordt in 2017 voor de 25e keer georganiseerd. Startplaats is Café de Toeter, aan het Beneden Westerdiep in Veendam. Het startsignaal, een flinke stoot op een koperen scheepstoeter, wordt om 11.00 uur gegeven door Sipke Swierstra, de burgemeester van Veendam.
De route heeft normaal gesproken een lengte van 100 tot maximaal 120 km; uiteraard is er een bezemwagen aanwezig en zal er onderweg gestopt worden voor een eenvoudige lunch. Stopplaats is bij de Blauwestad Hoeve in Midwolda, dit is een monumentale Oldambster boerderij uit 1879. Onderweg is ook weer veel te zien. Vooral de 2e stop in Oude Pekela is erg interessant. De oude Stork stoommachine uit 1929 is, weliswaar op perslucht, in bedrijf te zien. Bij terugkomst in Veendam worden de deelnemers feestelijk verwelkomd met muziek van het dweilorkest De Dwaarsliggers die gestoken zullen zijn in toepasselijke kledij.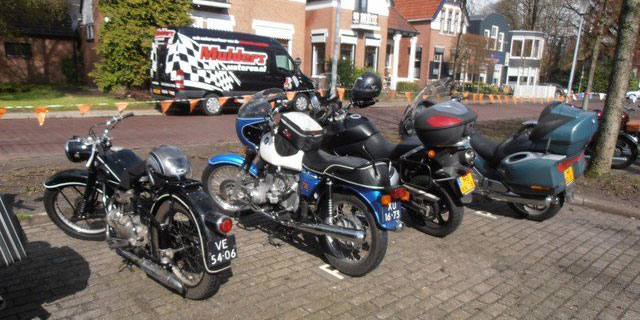 De Toeterrit wordt verreden onder auspiciën van de Vereniging voor Klassieke Motoren (VKM). De VKM staat open voor diegene die een motor of scooter bezit die 40 jaar of ouder is. De vereniging is opgericht in 1984 en heeft ondertussen ongeveer 200 leden. De regio is voornamelijk Noord Nederland tot en met een deel van Gelderland. Toerritten worden bijna wekelijks in deze omgeving georganiseerd.
Meer informatie