Het tolseizoen 2017 is al begonnen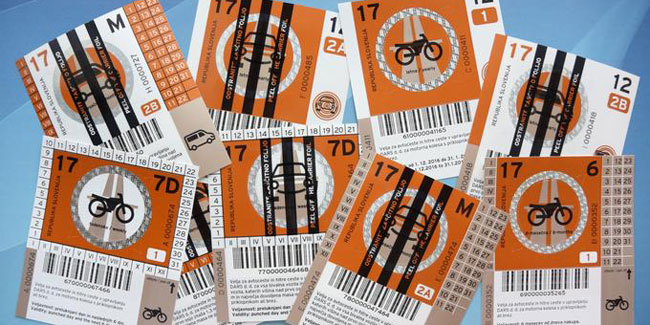 Terwijl er in Duitsland nog plannen voor tolheffing worden gesmeed, heeft Oostenrijk de prijzen voor het tolvignet 2017, dat vanaf 1 december 2016 geldig is, licht verhoogd. In Zwitserland en Slovenie blijven de prijzen gelijk.
De Zwitsers verlangen voor het felgroene snelwegvignet 2017 voor personenauto's en motoren net als voorheen 40 Zwitserse franken ofwel 38,50 euro. Slovenie biedt automobilisten keus uit een vignet voor 7 dagen, een maand of een jaar. De kosten bedragen 15, 30 respectievelijk 110 euro. Motorrijders kunnen naast een week- of een jaarvignet ook voor 30 euro een seizoensvignet kiezen, dat vanaf de dag van aankoop 6 maanden geldig is. Het weekvignet kost 7,50 euro voor motoren en het jaarvignet 55 euro.
De nieuwe Oostenrijkse tolsticker voor personenauto's kost voor een jaar 86,40 euro, voor 2 maanden 25,90 euro en voor 10 dagen 8,90 euro. Voor je motor betaal je 34,40 euro, 13 euro respectievelijk 5,10 euro. De turquoisekleurige sticker is vanaf 1 december 2016 tot eind januari 2018 geldig op alle autosnelwegen ('Autobahnen') en autowegen ('Schnellstrassen') in Oostenrijk. Het lopende vignet van 2016 is oranjekleurig en nog tot eind januari 2017 geldig.
Anders dan in Zwitserland heeft een aanhanger in Oostenrijk en Slovenie geen apart vignet nodig. Wellicht iets om rekening mee te houden als je de reis naar je vakantiebestemming plant.
De nieuwe vignetten voor Oostenrijk, Slovenie en Zwitserland zijn in Nederland bij de ANWB-winkels en online te koop. Ook leuk als cadeau, zeker voor motorrijders die regelmatig de Alpen in trekken. Ze zijn ook te koop bij tankstations bij de grens van het land in kwestie.
Plak hem op de juiste plaats
Wie de Oostenrijkse tol probeert te ontduiken en door de politie of de wegbeheerder ASFINAG in de kraag wordt gevat, moet ter plaatse 120 euro (personenauto) respectievelijk 65 euro (motor) afrekenen. Wie weigert, kan op een aangifte rekenen en kan een boete tot 3000 euro verwachten. In Zwitserland zijn tolontduikers 200 Zwitserse franken armer als ze worden betrapt. Wie heeft gerommeld met zijn vignet, krijgt met de officier van justitie te maken, waardoor de boete nog hoger kan uitvallen.
Het is ook strafbaar als je het vignet op de verkeerde plek plakt. Zorg dus dat het correct is aangebracht: in een personenauto goed zichtbaar linksboven of bij de achteruitkijkspiegel tegen de binnenzijde van de voorruit. En op een motor moet hij op een onderdeel worden geplakt dat niet kan worden verwijderd, bijvoorbeeld de brandstoftank of de voorvork. En dus beslist niet op een koffer, want die kan gemakkelijk worden afgenomen.
Het vignet kleeft het beste op een schone en droge ondergrond. Breng het niet aan bij een temperatuur onder 5 graden Celsius, want anders kan de lijm loslaten. Eenmaal aangebracht mag je het vignet niet meer proberen te verwijderen om het ergens ander op te plakken, want dan wordt het automatisch ongeldig.